Facsimile
We're sneaking in one more group zine for 2023! Borderline Press and Benschop Books are teaming up! We hope you'll submit to Facsimile, a collection of art that depicts Anthropocene and our impact on our natural surroundings.
Facsimile
will be curated by Vera Benschop (she/her), a photographer and book artist. She currently lives with her girlfriend and their two cats in Denver, CO. Vera runs a sensational publishing project of her own,
Benschop Books
. This zine is inspired by the environments we create to substitute our lack of access to nature.
"Mostly I think about how people are in charge of everything. Creating weather isn't quite there yet, but we otherwise modify almost everything for our needs: controlled burns, gathering of brush and debris into piles, shoveling and moving snow and ice, dams and levy systems to control waterways. It's all visible - invisible in the sense we don't think about all the ways in which we are actively shaping everything."

Artists from all backgrounds are encouraged to submit. Artists maintain all right to submitted artwork.
Guidelines: While the intent of this publication is to feature contemporary artists, we welcome the opportunity to share your written works in the form of poetry and short written pieces.
Each artist may submit a maximum of 5 files to be considered. Image files should be 2000px on the shortest side at 300ppi. All written works submitted must be 250 words or less.
There is no fee for entry.
Deadline to submit - October 2, 2023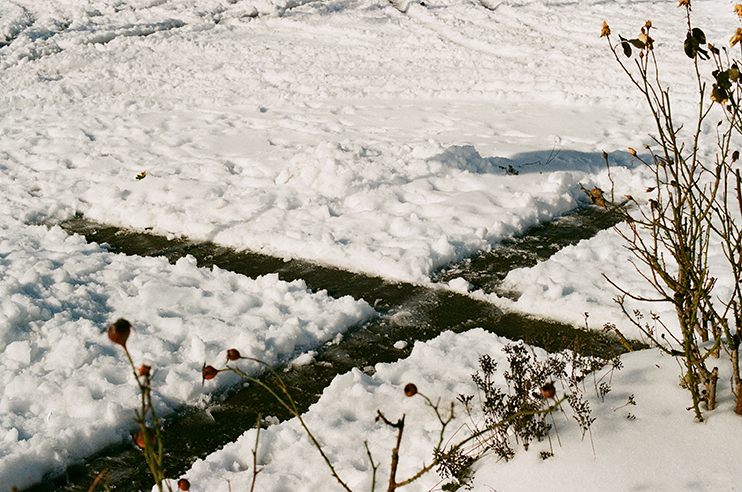 General Submissions:
2023 Book & Zine Submissions are currently closed.
For general inquiry please use our contact form.
Sign up for our newsletter and follow us on Instagram to stay updated on our calls for entry, collaborative projects, and group zine opportunities.